You must have wondered when you see 360° photos on Facebook. Nowadays capturing images 360° and uploading on Facebook is a new trend. They gain faster reach and attract a huge amount of audience. You actually don't need any advanced phones or any photographic devices to capture 360° images. Anyone can make 360° images with their ordinary Android phones. Just read this out and don't forget to share this if this article helps you 🙂
There are several apps on google play store that convert a panorama image to 360°. I have tried most of them and I really didn't feel comfortable with most of them but this one app gave me better 360° views for the image compared to other apps.
Click 360° photos on any Android device :
• Go to Google Play Store and download the official app by Google called "Cardboard Camera".
In the app, you will see the opening screen having camera icon at the bottom Right.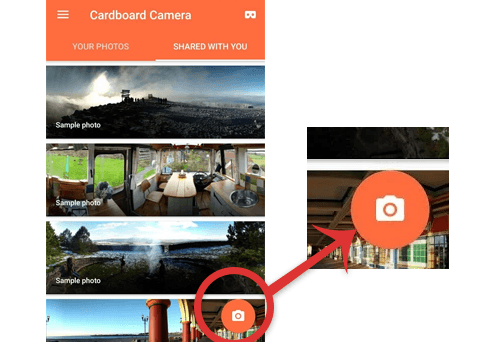 • When you open camera in the app, it will start recording image in panorama format. As you can see the screenshot below, there are some elements on the screen you need to know.

Orange Bold line on the screen will help you to take a photo in a proper way. The whole procedure of taking 360° photo needs starts with slow clockwise rotation. The status bar shows how much is left to complete the whole panorama. What is more, if you rotate too quickly you will get the instruction "slow down" and if you will not hold your camera steady you will be instructed to hold your camera vertically. Even if given all these instructions the photo will not be taken properly, you will receive such information (check the photo below). In such case, you will have to start the whole procedure again.
Those lines indicate sound, It will enable or disables microphone (sound recording) while capturing.
The X icon will cancel the current operation and take back to home screen of the app
By clicking on orange circle you will start taking the 360-degree pic,
• Once the Image rendering is completed, You can see the image in 360° View. You can share this image on social media by the share icon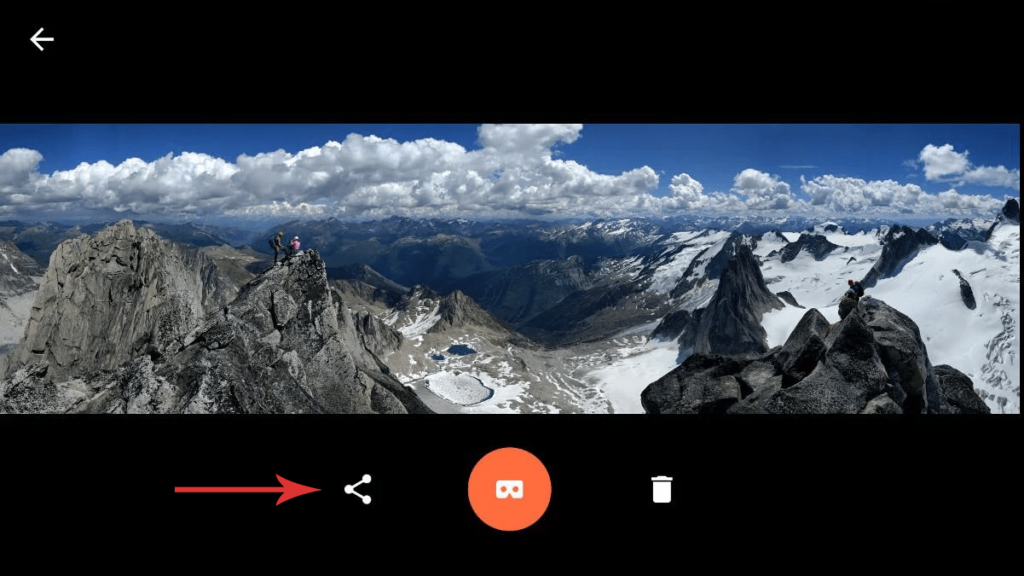 So, What do you think about this? Share your views in the comment section below. If I came to know about any new tricks, I would publish a new article, subscribe to this blog.